Nowadays, when it is crucial to have the right information at the right time, it was logical to create a system which will meet such customer needs.
That's how Pricelist.Today was created.
The system allows you to get your offer forwarded to your potential customers in the most direct and simplest way possible through their mobile or other smart devices.
The experience we have gained over several decades in the hospitality industry on the one hand and the IT business on the other, has resulted in a digital price list system that will satisfy the needs of even the most demanding clients.
From now on, your offer is at your customer fingertips.
SCAN QR CODE FOR EXAMPLE PRICE LIST: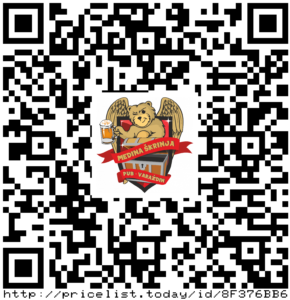 Enter your categories and products, change them at will, print your QR code, adjust the background, colors, place your banner ad ... and much more!
We understand you.
So little time, and so much information.
We have therefore prepared a minute and a half video for you and we hope that it will motivate you to give it a try.
For FREE.
SIMPLE
By using a mobile or other smart device and simply scanning the QR (NFC as an option) code, your prices are displayed on the digital screens of potential customers. Entering items is intuitive and simple, and does not require special computer knowledge.
INFORMATIVE
Depending on the amount of information you use to describe your items, the system offers more information than a very good waiter/salesman/retailer can tell!
VIRUS-FREE
At a time when social distance is becoming our everyday life, and more and more people are taking care of their personal hygiene and health, the only alternative is actually to use such digital solutions. Let's be responsible and protect ourselves and our mobile devices from viruses.
INTEGRATED
There are several options for you to present your offer. From ordering professional stickers that you can order from us, to self-printing QR codes to the possibility of integrating the price list on your facility's website
SAFE
The data you enter is protected by encryption, daily backups of all data are made, the system is booted from dedicated servers, data will never be passed on to third parties, we are GDPR compatible, and behind everything stands a team with 30 years of experience in complex internet applications. The quality we stand behind with our names.
ECOLOGICAL
By using digital solutions, we reduce the use of paper and plastic solutions, thus preserving nature and reducing the amount of generated plastic waste.
Who are Pricelist.Today users?
Pricelist.Today is an ideal system for coffee bars, bistros, restaurants, fast food and other catering facilities, but it is equally applicable in all shops, souvenir shops, fruit shops, bakeries, kiosks and the like!
We all have a common aspiration to present our offer in a safe and effective way.
With the ability to upload personalized elements, stand out from your competition by using advanced IT solutions.

What our clients say
Restoran Tomislav
Great way for a quick and easy insight into the offer, range and prices. The consumer easily gets all the necessary information in just one click.
SCAN the QR code and see the price list: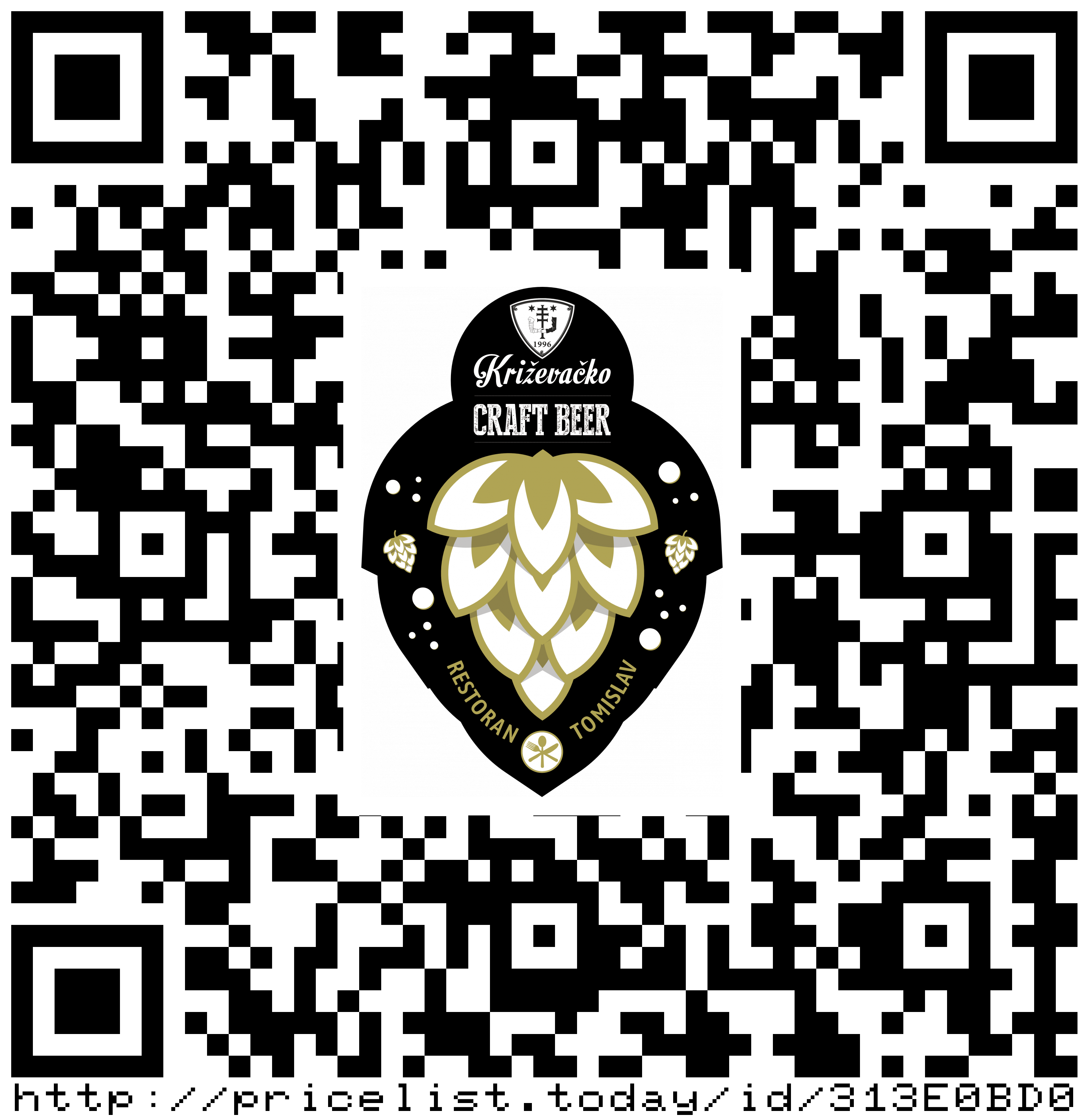 Living rooms
An interesting, simple and practical price list in which everything is arranged so that the owner / manager can compile the price list of his shop as easily and quickly as possible! And once he puts it together and writes down everything he needs, guests are simply delighted with the options shown to them on the price list! Brilliant !!!
I've seen quite a few online price lists, but I haven't done something like this yet!
SCAN the QR code and see the price list: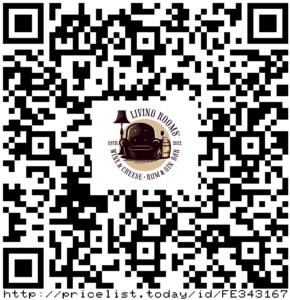 Medina škrinja
A modern and easily accessible way to present the current range. All items of our facility and their details and pictures are available to the guest. The consumer can get acquainted with all the important items in a better way and get a quality experience of the restaurant's offer. A simple, clear and purposeful solution.
SCAN the QR code and see the price list: